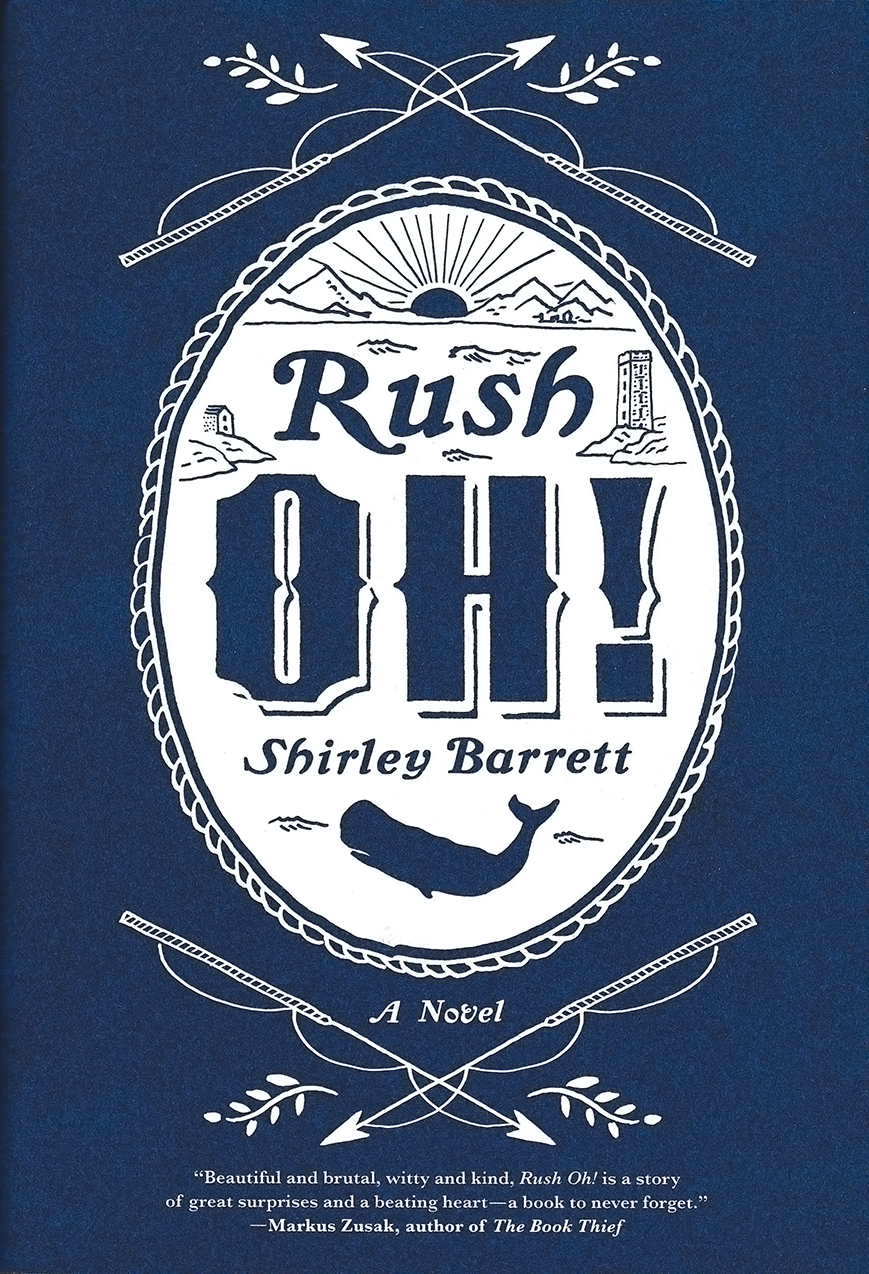 Rush Oh!

2014

When Mary Davidson, the eldest daughter of a whaling family in Eden, New South Wales, sets out to chronicle the particularly difficult season of 1908, the story she tells is poignant and hilarious, filled with drama and misadventure.
It's a season marked not only by the sparsity of whales and the vagaries of the weather, but also by the arrival of John Beck, an itinerant whale man with a murky past, for whom Mary promptly develops "feelings". But hers is not the only romance to blossom amidst the blubber...
Swinging from Mary's hopes and disappointments, both domestic and romantic, to the challenges that beset their tiny whaling operation,
Rush Oh!
is a celebration of an extraordinary episode in Australian history, when a family of whalers formed a fond, unique allegiance with a pod of frisky killer whales - and in particular, a killer whale named Tom.
"
A rollicking, seaborne ride....humorous, imaginative and tender."
The Independent.

"Richly imagined and lovingly observed... Barrett offers us a fresh and subversive take on a genre traditionally owned by male leviathans like Melville and Hemingway."
The New York Times.
ARTICLES
Literary Hub:
How To Be A Whalers Wife In 1908: Boil Everything, Wash The Clothes In Gin.
Shirley Barrett.
Electric Lit:
Interview With Shirley Barrett.
Mary's drawings ( as illustrated by
Matt Canning
).
Rush Oh! is based on events that took place in Eden, NSW from the mid 1800s through to the late 1920s, when a pod of killer whales assisted shore-based whalers in the hunt for baleen whales. The whalers grew so fond of the killer whales, they gave each of them names, identifying them by the shape of their dorsal fins. Old Tom (pictured below) was particularly revered. When he died of natural causes in 1930, the whalers preserved his skeleton as a mark of respect. It is on display to this day at the Eden Killer Whale Museum.

Old Tom in Twofold Bay ( c 1910).
Photograph by C E Wellings.
Postcard.
Eden Killer Whale Museum
Collection.
George Davidson stands ready with harpoon in hand while Old Tom shepherds their whale prey ( c 1910) .
Photograph by C E Wellings
Postcard.
Eden Killer Whale Museum
Collection.
Davidson whaleboat crew with unknown orca (c. 1910).
JR Logans's yacht,
White Heather
in the background.
Eden Killer Whale Museum
Collection.
Old Tom and unknown whaleman.